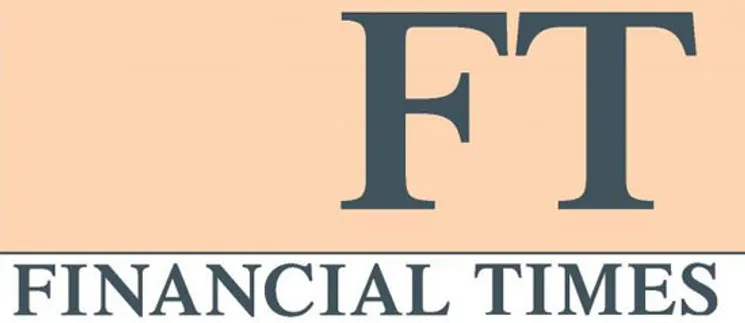 By Sarah Murray, February 25 2008
To judge by their activities, one might think some MBA students at Cornell's Johnson School in the state of New York were pursuing a degree in international development. Their projects range from water purification technologies for poor African communities to a sustainable tourism initiative in Croatia.
Students are required to apply social, economic and environmental conditions to their business development plans. And they are not doing this from a classroom. In teams of four per project, they have travelled to such places as India and Senegal to oversee the implementation of their ideas.
The activities of the Cornell students are part of a growing body of MBA coursework focused on the "base of the pyramid" business strategy. Known as BoP, the idea is espoused by influential US-based academics CK Prahalad and Stuart Hart, who argue that companies can help eradicate poverty by providing goods and services for the 4bn people who live on less than $2 a day.
For many participants, the attraction of the Cornell course was getting out of the classroom and into the field. Melissa McEwen, a Cornell MBA graduate, last year spent part of her time in Croatia evaluating how a resort project might play a role in sustaining the culture, economy and ecology of the island of Kalamota.
"There's so much to be learnt through travel and exposure to other cultures," she says. "These classes give you the benefit of that exposure, but they also help you apply things you're learning, like finance and marketing, to real issues, in real places, with real people."
The Cornell course and the rising prominence in MBA programmes of the theories of Profs Prahalad and Hart are part of the trend for sustainability topics in business schools. In the past few years courses and electives have paid increasing attention to the role of business in averting climate change and to the ethical challenges of running outsourced manufacturing operations in China or Indonesia.
But while these strategies fall under the term "corporate responsibility", they tend to focus on the downside – the risk from climate change or of reputational damage to brands associated with human rights abuses.
By contrast, BoP strategies look at a potential upside – the idea that business can address issues such as poverty and disease through profit-making activities.
"What we're trying to teach our students is that this is not a cost-of-doing-business proposition," says Mark Milstein, head of Johnson's Center for Sustainable Global Enterprise and a lecturer in strategy, innovation and sustainable global enterprise. "This is a how-to-build-competitive-advantage proposition – and if you start from that framework, you'll come up with some very different solutions."
The Aspen Institute, which surveys the growth of sustainability and corporate responsibility topics in business education, has found that a growing number of business schools are including BoP material in their courses.
Among the schools it highlighted in a report was Kenan-Flagler, at the University of North Carolina at Chapel Hill, where the marketing course includes a session on understanding customers in emerging countries and how to increase social as well as monetary value.
At the University of Michigan's Ross school, students can choose a course that looks at the innovations in business models and technology needed to enter low-income markets.
Other business schools that incorporate similar material into their courses include: Egade in Monterrey, Mexico; Iese at the University of Navarra, in Madrid and Barcelona, Spain; the Owen school at Vanderbilt University, Nashville; San Francisco State University; and the University of Stellenbosch in South Africa.
At the Thunderbird School of Global Management in Arizona, half the global strategic management course is about managing businesses in emerging markets. "It's clear that the action in most industries is going to be in developing economies," says Angel Cabrera, dean. "The whole idea of BoP is very appealing because, yes, it deals with ideas of poverty and development, but it's also about taking your business to new markets where traditional strategies won't work."
Meanwhile, executive education courses are starting to turn to this topic. Last year Harvard Business School launched an executive education programme designed to help participants come up with strategies that will improve economic performance while contributing to society.
Part of the reason this particular approach to business responsibility is so compelling is that, unlike topics such as environmental degradation or labour abuses in garment factories, BoP topics clearly link the possibility of fostering development in poor countries with profit-making activities.
"This is an opportunity for students to see a direct connection between business and something they're very passionate about," says Liz Maw, executive director of Net Impact, an on-campus group of more than 7,000 MBA students and young professionals. "MBAs love it when they can make a business case out of topics like corporate responsibility and microfinance, so this lends itself to that."
Ms Maw is not the only one to have noticed this passion among young executives. Many academic and business leaders talk of a new generation of MBA students who, more than ever, want to see business as a means not only of making money but also as helping to solve some of the world's more intractable problems.
"And that's causing deans, academic leaders and those who frame how the school markets itself to wake up," says Lisa Jones Christensen, an assistant professor who focuses on sustainable enterprise at Kenan-Flagler.
Much of the pressure to introduce this course material to the MBA programme comes from students, she says. "So rather than schools pushing towards students what they think they're offering, this is student-led."
Altruism is not the only reason participants are drawn to these courses. "Some students are seeing that this is how they can differentiate themselves in the job market, regardless of the personal and social benefits," Ms Jones Christensen says.
And because BoP theories focus on revenue generation, academics are also taking an interest. "This offers faculty a way to find a connection to sustainability in a way they couldn't before," says Prof Milstein. "Perhaps in the past it was too ethically driven, it was couched in the language of social responsibility or it was focused on environmental management – and that only appeals to a certain subset of faculty."
For business schools that offer this kind of research and teaching, the courses are proving a powerful selling point when recruiting students. Ms McEwen, for example, says that Cornell's class was one of the main |reasons she chose the school.
Prof Milstein believes such decisions are coming from a generation of executives who are approaching their careers with a different attitude from that of their predecessors.
"This younger generation don't want to stay and do the same work for decades," he says. "They want to work in this other area and, if we don't create a steam valve to allow them to do that, we will lose a lot of talent."
Internships with a difference
For the past two years, Accenture Development Partnerships has taken MBA students from the likes of Wharton and London Business School and sent them to countries such as Namibia and India to work on development projects.
ADP is a charitable organisation set up by Accenture that provides consulting services to donors, NGOs and other non-profit groups in developing countries. The consultancy sends in its high-performing people for fees that, because they do not include profit margin or overheads, the groups can afford. Consultants work for half their usual salary.
The internships allow students, working alongside ADP teams, to see Accenture from a different perspective, says Gib Bullock, ADP director.
The company also benefits because a growing number of MBA graduates want to work for companies that are not only making money but also making a difference