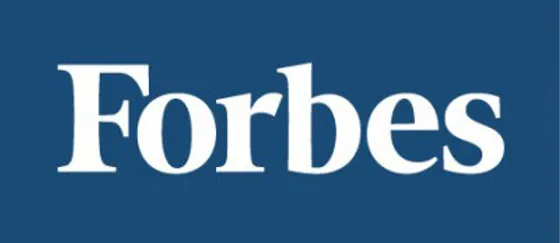 Final Four Tickets At 80% Off
By Brett Nelson, December 22, 2005
How much would you pay for a seat at the Super Bowl? Face value of one of those tickets is around $600. But, then, face value is an illusion.
In reality, the mechanics of the NFL's ticket-distribution process are so murky that not even season-ticket holders of the competing teams are guaranteed a seat—let alone one sold at face. Pigskin fans end up forking over roughly four times that amount (or more, depending how rabid they are) to see the big show. Talk about an inefficient market.
A gutsy Web startup called Yoonew wants to change all that. Launched in 2004 by two students from the MIT Sloan School of Management, the Baltimore-based company aims to bring order to the chaos by selling futures contracts on sports tickets. Under this arrangement, fans buy the right to take delivery of tickets when—and if—their teams make it to a coveted playoff game, which might be months away. Hence the name Yoonew—as in, "you knew" that your team would get there.
Given the uncertainty of the bet, those contracts sell for a fraction—call it an insurance premium—of the future market value of the underlying tickets. If your team makes it to the big game, you've locked in a cheap seat; if it falls short, you lose that premium. The savings could be huge. At the beginning of the football season, on Sept. 10, a clairvoyant Indianapolis Colts fan could have bought the right to see his team play in the Super Bowl for $719.31 per ticket. Since then the Colts have racked up a record of 13-1. On Dec. 19, that futures contract clocked in at $1,989.87. If the Colts keep winning, a ticket scalped in the Ford Field parking lot in Detroit on Super Bowl Sunday might go for $2,300.
But Yoonew has its sights on more than just football. In late December, the company will start selling contracts on tickets to the Final Four college basketball championship in March. While a "strip" of three tickets (for both semifinal games and the championship) are already on sale for $750 and up, fans will be able to buy futures contracts on most of the 25 top-ranked teams for around $100 apiece—an effective discount of 85% per ticket, assuming their teams make it all the way to Indianapolis. Contracts for seats to the National Hockey League Stanley Cup Finals will be available in January, followed in the spring by those for World Series games. Yoonew even plans to write contracts on more obscure events, like the National Finals Rodeo.
"Mostly corporations end up getting tickets," says co-founder Hagos Mehreteab. "We are the advocates for die-hard fans."
They are also courting some stadium-sized risk. All ticket brokers are short sellers: That is, they sell tickets they don't have in inventory, hoping to buy them later—at a lower price—when it comes time to deliver. Some 25% to 40% of all broker deals involve such "try-and-get" tickets, according to a 2002 paper by Stephen Happel and Marianne Jennings in the Cato Journal. In Yoonew's case, it hopes that the revenue it collects from selling all of those contracts exceeds the cost of delivering a relatively small number of tickets. This is a dangerous bet: If ticket prices spike, or if there are simply no tickets available, the company could suffer a loss or at least alienate its customers. Yoonew offers a 300% guarantee on tickets it doesn't deliver, though that won't do much for the company's reputation if it can't put people in their seats. "If customers are upset, it spreads like wildfire," says co-founder Gerry Wilson.
Yoonew plans to offset some of that risk with a second revenue stream. This spring it will launch an online futures pit where both fans and speculators (those who might have an opinion about a team's probability of making the playoffs, but who have no intention of attending the game) can trade ticket contracts in a secondary market. Yoonew will manage the exchange and take a small cut of each trade, as Nasdaq does with public equities.
What's the difference between betting on ticket futures and illegal gambling? Like all derivatives, futures have an economic purpose by allowing buyers and sellers to hedge exposure to ticket prices; gambling, by contrast, is pure speculation.
As for competition, there isn't much—right now. Online exchanges like eBay and Openseats.com simply match buyers and sellers of actual tickets.
Ticketmaster—granddaddy of the primary ticket market—runs a program called ticketexchange that lets customers resell tickets they have bought from Ticketmaster to other customers at a set price, while Stub Hub allows season ticket holders to put unwanted seats up for sale. One company, called The Ticket Reserve, sells derivative contracts that obligate buyers to pay face value for the underlying ticket, plus the contract premium, if their teams make it to the big game. That's probably less than what a usurious broker might ask, but more than Yoonew—which only charges a contract premium—collects. What's to stop behemoths eBay, Yahoo! or Google from starting their own ticket futures exchanges? Again, not much. Sure, Yoonew boasts a proprietary pricing model (devised by MIT-trained statisticians) and a strong network of ticket suppliers, but the big boys have their own math whizzes on staff—and a lot more money to throw at product development and cultivating those broker relationships. "Technology evolves, and there's always a better way to do something," Wilson admits. "Being first is our competitive advantage."
Mehreteab, 28, and Wilson, 27, met in high school chemistry class in Piscataway, N.J. Both ended up at Princeton, where Wilson played cornerback for the football team, but their friendship really galvanized in Boston. In 2003, as the Red Sox hurtled toward the World Series, Wilson, then at MIT, had trouble scaring up affordable playoff tickets. More out of frustration than entrepreneurship, he cooked up the idea of a ticket futures exchange. After scoring well in a couple of business-plan competitions, Wilson decided to pursue the idea full-time. Mehreteab, who had started a marketing company in Los Angeles, was coming back east to get his MBA just as Wilson was graduating in the spring of 2004. He moved into Wilson's apartment in Cambridge for the summer, paying for rent by setting up Yoonew's Web site and crafting a marketing plan. In the fall, Wilson moved to Baltimore, where a friend offered him a cheap place to stay and free office space at his law firm. With its co-founders in two different cities, and one just starting business school, Yoonew went live in September 2004.
The sailing hasn't been exactly smooth. Take the debacle at the Final Four last March. As it happened, three of the four surviving teams were located within a four-hour drive of the stadium—and it seemed as if every student, alum and fan had made the pilgrimage to St. Louis. When Wilson showed up to buy tickets to fulfill his orders, prices had shot through the roof. Contracts on seats for top-ranked University of Illinois that sold for $100 in January were going for 12 times that much outside the stadium. "It was like selling flood insurance, and in the first year, there was a tsunami," says Wilson, who ended up liquidating his 401(k) to purchase some $35,000 worth of tickets.
Wilson split the next few months between Baltimore and Boston, bussing tables and bartending to make ends meet while he hunted for more capital and choked down a lot of canned tuna. "I thought, 'By summertime, we should be OK. We'll have several million in the bank.'" But come July, Yoonew hadn't raised a dime. Finally, in August, the company managed to raise around $2 million from angel investors, whose names Wilson won't disclose, and is piling a good chunk of it into marketing. Wilson now rolls into stadiums in a dark-blue, 34-foot RV bearing the Yoonew logo. The entourage also includes a pickup truck dragging a trailer loaded with two Gem electric cars sporting 3-foot by 5-foot flags—ideal for tooling fans around a parking-lot tailgater. During football season, Wilson tries to hit two or three games (college and pro) per week. "Most people give us food, so we always come back full," he says.
Wilson is taking his message to the streets, too. Starting Dec. 22, at 8 A.M., the Yoonew RV will be offering free rides in Manhattan for the duration of the current New York City transit strike. Passengers will get a free T-shirt and a chance to register online for two free tickets to the Super Bowl.
Yoonew jealously guards its financials. It will say that, for 2005, it has sold some 350 contracts covering 2005's Final Four, the upcoming Super Bowl and the AFC and NFC championships. Average contract prices have ranged between $80 and $280, suggesting that Yoonew's top line is somewhere between $28,000 and $98,000. With any luck, the company says it hopes to be profitable on an operating basis by mid-2007, assuming the futures exchange gets up and running.
There is some cruel irony in all of this. Trading, if it catches on, results in fairer and more accurate pricing for the commodity being traded. That's great for customers, but bad for ticket brokers—the lifeline of Yoonew's precious inventory. Wilson points out that, while price spreads for tickets may narrow, brokers who work with Yoonew will benefit from tapping a broader distribution channel. "There is a happy medium between all parties," he insists.
Put another way, it's hard to feel too bad when brokers get the short end of the stub.