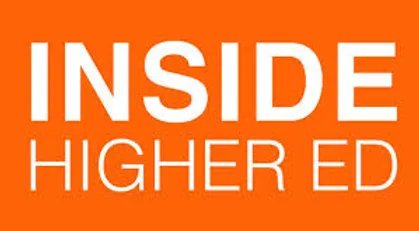 By: Elia Powers, May 20, 2008
There are down sides to being a Cornell University student in Seattle. The 6:30 a.m. Saturday class starts are brutal. Ask any of the four business school students who are huddled at the end of a conference table in this suburban office building.
​They are looking over spreadsheets and discussing a paper about the marketing of soft drinks, which may only serve as a reminder of the apparent caffeine shortage in the room.
​A familiar face welcomes the class. Danny Szpiro, a Cornell professor, is live from an Ithaca, N.Y. studio. Through videoconference technology, students watch their professor speak in front of a still backdrop of the Johnson School at Cornell.
​Szpiro, ever the animated instructor, is just the man to liven up a morning session of managerial accounting — one of the required courses in this executive M.B.A. program. As he does each class, Szpiro starts off with an accounting joke. He smiles at the end, but is anyone laughing? Szpiro can take a random sampling, just not a full measure, because the 80 students in this program are, as he speaks, spread across 14 cities in the United States and Canada.
​In each location, students watch Szpiro on one television screen and see his lecture notes or slides on another. In Seattle, a bundle of blue chords connects the television to touchpads that allow students to communicate with Ithaca. They can also follow notes through a course Web portal on their computers.
​This early morning class illustrates the way that — years into the spread of asynchronous distance education — many universities are working to educate their students as a cohort who has a significant portion of its education together. And the fact that Cornell's business school is in Seattle (if only through students and video) shows the way that technology is part of the increasing push by business schools to secure positions outside their home territories.
​During class, Szpiro is part lecturer, part talk show host, calling out names of students who press a button indicating they want to address the entire group.
"I see Steve in Buffalo has a question," Szpiro says, and the student appears on the television screen. "Robert in Calgary – we go to you."
​Boardroom teams usually consist of six to eight students who stay together for the entire 17-month program. Three Saturdays each month, the entire cohort is together in real time, hooked up through cables and high-speed Internet. Most of the time is spent in this setting, although there are several so called "residential sessions" in New York when the group is physically together. (These sessions comprise 40 percent of the overall class time.) The traditional executive M.B.A. program is designed to take 22 months to complete.
​Upon completion of the nontraditional program, students receive an M.B.A. from Cornell's business school and from its partner in the program, Queen's University, in Kingston, Ontario.
​The two institutions have worked together in some capacity for more than a decade. Theirs is a partnership based largely on institutional similarities — both have highly-rated business schools located in relatively small outposts. In other words, they have some challenge reaching potential students who are planted in a major city and aren't looking to move.
​The Cornell-Queen's Executive M.B.A program is the solution for the universities involved. Students can earn a joint degree without relocating, a tempting offer for mid-career managers like David Wrench.
​"It's hard to leave with your job and pick up and go to another city," said Wrench, a senior vice president at Key Bank in Tacoma, Wash.
​Price is also a factor. The total cost for the next incoming class of the Cornell-Queen's program is $95,000, which includes tuition, books, course materials, lodging and meals during the executive sessions, and funds to cover expenses incurred during a global business project.
​By comparison, the cost for the next incoming class of Cornell's Executive M.B.A. Program is $122,400. (Classes for this program are held in Palisades, N.Y. every other weekend.) The full-time on-campus program costs $38,800 for the 2006-7 academic year.
​Early on, the Johnson School's faculty board rejected the idea of an executive M.B.A. program that would rely primarily on online content delivery.
​"It is central to the philosophy of our school that students have a sense of interaction with faculty," said Szpiro. "We felt that an online program couldn't meet the value of a Cornell M.B.A., and that students could maintain personal contact even over the television."
​Given the nature of the field, business schools have long coveted partnerships with foreign countries and sought to position themselves within the United States to reach more students.
​The Wharton School of the University of Pennsylvania opened a San Francisco-based office in 1996. Wharton West consists of a two-year executive M.B.A degree program and executive education courses, with the majority of students coming from the West Coast.
​The same year, the Kellogg School of Management at Northwestern University established joint executive M.B.A programs with universities in Israel, Germany, China and Canada. In addition to that effort, called Global Kellogg, the business school also offers a two-year program in Miami geared largely toward Latin American students and those who want to work in Spanish-speaking countries.
​Jerry E. Trapnell, executive vice president and chief accreditation officer at the Association to Advance Collegiate Schools of Business, said he expects an increasing number of American institutions to set up branches (physical or not) in regions other than their own.
​"We're seeing a lot of delivery options, from 100 percent online to using different forms of technology to video conferencing," said Trapnell, a former business school dean at Clemson University. "We find that in the various modes, if you invest in it correctly and build an infrastructure, classes can be just as active and rich as in the traditional setting."
​The reputation of a business school is likely to dictate how well a distance program fares, Trapnell said. Regional institutions, not just elite privates and flagship state campuses, are setting up online programs and what he calls blended models (to which Cornell's would belong) that mix face-to-face interaction with real-time or taped distance learning.
​Institutions get into trouble when they look at these programs as ways to increase revenue with little additional time or capital investment. "It's quite expensive and time-intensive to build courses around the use of technology," Trapnell said.
​The Cornell-Queen's program requires that a total of two dozen professors from both institutions learn the nuances of video conferencing. (Listen to this Inside Higher Ed podcast for more on teaching over the television.) Szpiro said he isn't aware of other business schools that offer a program that relies heavily on live video conferences for the dissemination of information.
​While Szpiro speaks, students in Seattle are often talking around the table. Besides the occasional jab at a professor — another accounting joke? — the classmates keep most of their comments to related material. Szpiro said he finds the quality of conversation is better in this setting, because students' easy questions are answered by classmates in a boardroom, leaving the more complicated topics to be discussed by the entire group.
Still, the Seattle students say it's sometimes a challenge to stay on task and lively throughout the entire session. Vrinda Kadiyali, a professor of business strategy whose class follows Szpiro's on this dreary Saturday in the Northwest, makes a point of keeping everyone engaged.
"Last week, the first part of the class was great," she said. "But then you were tired. I look forward to you being really energetic today … Montreal, I'm looking at you."