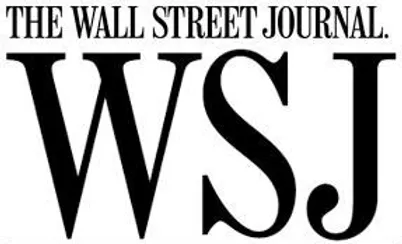 WSJ story on the Marshall School Marketing Plan
Marshall MBA Program: USC Business School Has New Case Study: Itself
LOS ANGELES — David Stewart, the chairman of the marketing department at the University of Southern California's business school, likes to teach his students how General Motors Corp. forged a brand identity for its Saturn line.
Pretty soon, though, they'll have another case study to contemplate: that of the business school itself.
Long considered a second-tier institution, USC's Marshall School of Business is out to swiftly transform itself into a household name — at least among academics and corporate recruiters across the country.
Or to put it another way, the business school is starting to act like a business. "We teach branding," Mr. Stewart says. "We don't know why it wouldn't apply" to Marshall.
Over the past several months, Marshall has hired a design firm that has done work for Walt Disney Co. to help it generate "brand equity"; begun a direct-mail blitz to hawk itself; stepped up its courting of corporations in New York and elsewhere on the East Coast; and mapped out a series of focus groups to gauge its marketing prowess.
Despite all that, building a brand won't be easy — especially over the next 12 to 18 months, as the Marshall administration is intent on doing. "They can't expect spectacular results that fast," says William Pierskalla, the dean of cross-town rival UCLA's Anderson School. "I'd be skeptical about the speed of it."
Clearly, though, a better opportunity has never presented itself at USC. Late last year, the business school received a $35 million gift from Gordan S. Marshall, an alumnus who made his fortune at the helm of a $1 billion-plus electronic-components distribution company.
The cash gift — the largest ever made to a business school — was announced in January with great fanfare; flanked by the Trojan marching band, Dean Randolph Westerfield proclaimed that the School of Business Administration would drop that insipid title and forever be known as the Marshall School of Business.
The very next day, Mr. Stewart and the school's other marketing professors gathered around the big wooden table in the dean's conference room. Since he had become head of the school four years earlier, Mr. Westerfield had been mulling how to get the word out about its innovative programs, the rising test scores of its entrants, and the burgeoning ranks of its faculty.
And now, in the wake of the Marshall gift, the time for action was at hand. "We've got the money, and we've got the name," the dean recalls telling his colleagues that day. "So what do we do now?"
For the next couple of hours, the group kicked around ideas. One thing it agreed on was that any chance to capitalize on the Marshall gift had to be seized quickly.
"We have a window of 18 months in which to get this name known — or it's just going to be a piece of letterhead," says John Crowe, the associate dean for external affairs, who says he would ultimately like to turn Marshall into "the Wharton of the West."
One of the first steps was hiring the Selbert Perkins Design Collaborative, a Santa Monica-based firm that was already working with USC to integrate the university's new monogram into its printed material and onto signs around campus.
Selbert Perkins started out by taking the business school's current crop of publications from all its programs and departments and laying them side by side. The result was a stunning mess — a hodgepodge of logos and typefaces, all of which barely connected to the business school as a whole.
"By showing them this cacophony of messages and images that they were putting out, it sold them even more" on the need for a common identity, says Rick Simner, Selbert Perkins's design director.
Over the next few weeks, the dean considered dozens of typesetting choices as he tried to find something that would catch people's attentions but wouldn't smack of, as he puts it, "selling corn flakes." In the end, he settled on Caslon for the "Marshall" rubric and Frutiger to highlight individual "products" like the "MBA Program."
The new look — shown, at left, for the first time — will be rolled out in a series of mailings to students, alumni, fellow business-school administrators and corporate recruiters over the coming months. The entire campaign will be controlled by a strict set of guidelines spelling out the proper spacing of the letters, how to relate the Marshall name (the "brand") to the USC name (the "superbrand") and other such fine points.
Yet there is much more than just flash at work here. The school's applicant pool is growing. Its 175-member full-time faculty has also swelled by 14 slots since Mr. Westerfield became dean. Its goal of raising $100 million by the end of the decade has nearly been met, with 2 1/2 years to go. And it's set to break ground on a $24 million state-of-the-art classroom building in the fall.
Most impressive is the focus of the Marshall curriculum — much of which befits a California business school: entrepreneurship, information technology and international commerce. In fact, every Marshall M.B.A. student travels to the Pacific Rim or Latin America to work with a company or industry there.
Nonetheless, the school tumbled to 34th from 26th in U.S. News & World Report's ratings this year. (It was No. 26 in Business Week's latest survey).
Dean Westerfield points out that one thing dragging down USC's ranking was its inability to place students in jobs after graduation — an effort marred by the then-sluggish California economy. That said, three state competitors placed higher on the U.S. News list: Stanford at No. 1, the University of California-Berkeley's Haas School at No. 10, and the Anderson School at No. 17.
So can Marshall really expect to take off now?
Al Sanoff, managing editor of U.S. News's graduate-school guide, cautions that reputations tend to change very slowly, and "moving dramatically up the list generally takes time."
But Mr. Stewart, the marketing chairman, says he is confident that everything is falling into place for a more rapid rise. "Successful advertising campaigns always start with a good product," he says. "And we've got a good story to tell.
"We'll be disappointed," he adds, "if we don't move significantly" up the rankings in the next year or two.